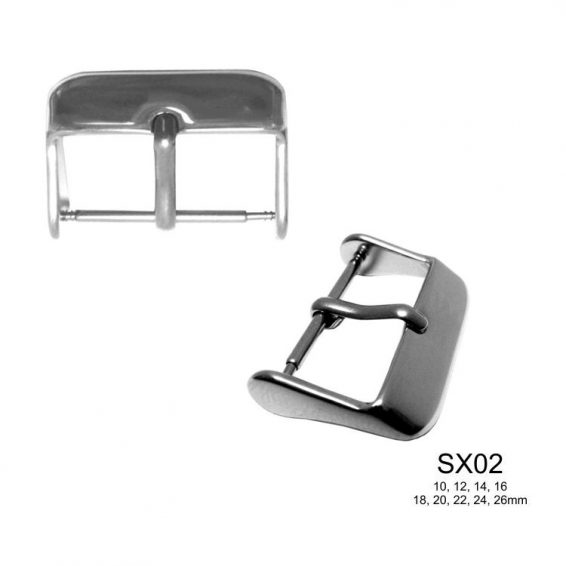 SX02 stainless steel buckle
Sporty style stainless steel buckle with 2mm tongue is most commonly used by sporty style watch straps. Size available in 10mm, 12mm, 14mm, 16mm, 18mm, 20mm, 22mm, 24mm, 26mm
Send a message to us to inquire this product.
Product Description
Sporty style stainless steel buckle with 2mm tongue is most commonly used by sporty style watch straps. Size available in 10mm, 12mm, 14mm, 16mm, 18mm, 20mm, 22mm, 24mm, 26mm
This product can be custom made according to your specifications.