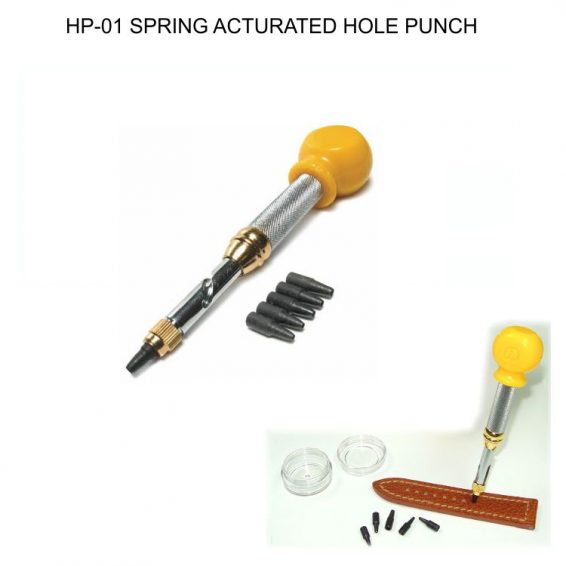 HP-01 SPRING ACTURATED HOLE PUNCH
Cut extra holes for leather straps – nice & clean
No Hammer needed
Just press on handle (bit rotates automatically) until it clicks
2 bits for each diameter of 1.5mm, 2.0mm & 2.5mm
This product is an In stock item.
To request a quotation, please add this items in to the cart. Once you have filled the cart with items you are interested in, go to "View Cart" then click "Submit RFQ". We will then present our offer to you as soon as possible.
Product Description
This tool makes it easy to add holes to watchstraps
Just position the bit on a watchstrap and push down the punch. The bit "pops" through the strap, making a clean hole. Includes 2 x three different size punches. 5-1/4″ long.