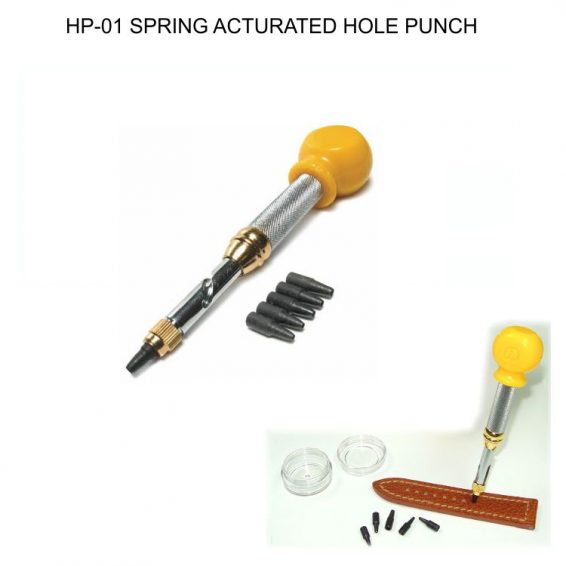 HP-01 SPRING ACTURATED HOLE PUNCH
Cut extra holes for leather straps – nice & clean
No Hammer needed
Just press on handle (bit rotates automatically) until it clicks
2 bits for each diameter of 1.5mm, 2.0mm & 2.5mm
Send a message to us to inquire this product.
Product Description
This tool makes it easy to add holes to watchstraps
Just position the bit on a watchstrap and push down the punch. The bit "pops" through the strap, making a clean hole. Includes 2 x three different size punches. 5-1/4″ long.