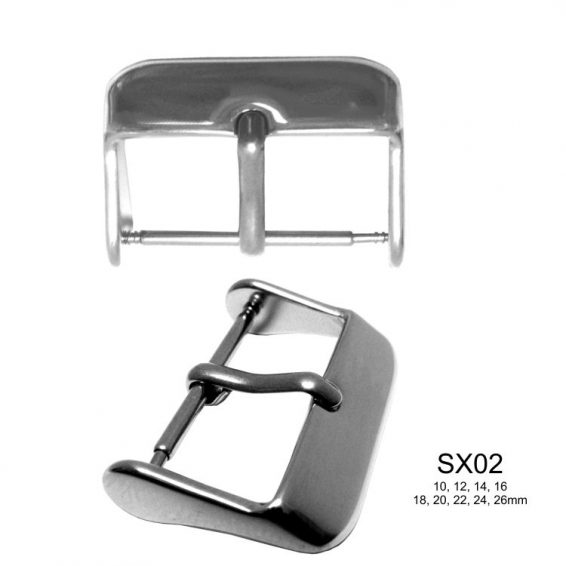 SX02 Stainless Steel Buckle
Sporty style stainless steel buckle with 2mm tongue is most commonly used by sporty style watch straps. Size available in 10mm, 12mm, 14mm, 16mm, 18mm, 20mm, 22mm, 24mm, 26mm
This product is an in stock item
To request a quotation, please fill out the below cart and click "ADD TO REQUEST LIST". Once you have filled the cart with all the items you are interested in, go to "View Cart" then click "Submit RFQ". We will then present our offer to you as soon as possible.
Product Description
Sporty style stainless steel buckle with 2mm tongue is most commonly used by sporty style watch straps. Size available in 10mm, 12mm, 14mm, 16mm, 18mm, 20mm, 22mm, 24mm, 26mm
This product can be custom made according to your specifications.
Additional Information
| | |
| --- | --- |
| Color | brushed, goldtone, PVD black, rose-goldtone, silvertone |
| Size | 10mm, 12mm, 14mm, 16mm, 18 mm, 20mm, 22mm, 24mm, 26mm |